Here's Who's Speaking At The 2023 IBWSS London: November 15-16, 2023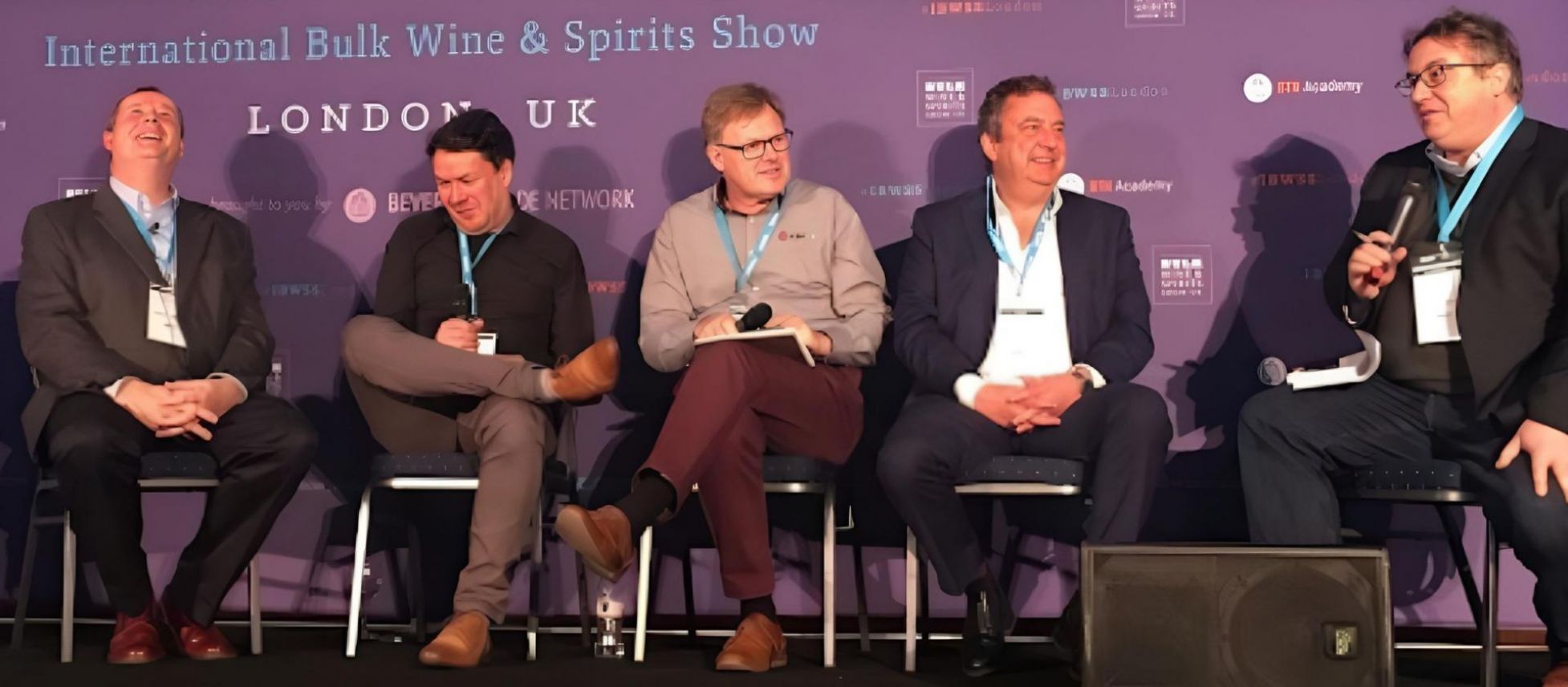 IBWSS London returns on November 15-16, 2024 back to London after 3 years of break. Here's who's speaking and details about the conference talks
10/10/2023
The third IBWSS London show features both a trade exhibition and a separate business conference that will focus on key issues facing buyers, distributors, and producers involved in bulk and private-label wines.
Two parts
The IBWSS London 2023 is going to happen with Beverage Trade Network's new show UK Trade Tasting. Visitors will be able be able to attend the 2-day conference and 2-day expo floor that is divided between UK Trade Tasting and IBWSS London. Your visitor badge will give you access to both the show elements.
The conference program is divided between 2 trade events with November 15 being the IBWSS London focus and November 16 being the UK Trade Tasting focus.
[[relatedPurchasesItems-50]]
Here are the speakers and details about their talks for IBWSS London, on November 15.
FLORIAN CESCHI Directeur CIATTI EUROPE: Bulk Wine Data and Opportunities.
Florian has over 20+ years of experience in the Wine and Spirits Industry. He has held several key positions at various companies and joined Ciatti in 2007. Director of Ciatti Europe. Broker dedicated to Italian suppliers and the Swiss market. Also in charge of the French market. Director of Ciatti Europe. Broker dedicated to Italian suppliers and the Swiss market. Also in charge of the French market.
DAVID RICHARDSON Regulatory & Commercial Affairs Director, at Wine and Spirit Trade Association: Data Trends.
David joined the WSTA in March 2014, after a career prosecuting for HM Customs and Excise, advising on law enforcement policy and working in other regulatory areas. He leads the WSTA's work on business resilience, responding to fraud, and liaising with law enforcement agencies and brand protection teams. He sits on the Joint Alcohol and Tobacco Consultative Group and the Joint Customs Consultative Committee. He advises on all aspects of compliance, particularly HMRC's extensive borders change program, the migration to the Customs Declaration Service, and due diligence requirements. David supports the Logistics Group and the Brexit-focused Customs, Logistics and Movements Group.
RON WELSH Whisky Creator, Maturing Inventory and Cask Expert: Bulk Whisky - A Customer's Point of View Scotch Whisky.
Veteran with 30 years experience in Distilling, Planning, and Master Blending. Recently retired from managing spirit quality and inventory levels for over 120 million liters of Scotch Whisky and control of £10m annual capital expenditure and £4M annual spend budgets. Creating all Beam Suntory Scotch New Products, with over 140 created from 2007 to 2022. Mentor to a number of younger colleagues, developing their talent and assisting in their career progression. Chairman of the Board of Trustees for Beam UK's Final Salary Pension Scheme since 2013. Trustee on the Board of Trustees at Camphill (Blair Drummond) a charitable trust giving people with learning difficulties residential and day service care.
HORST MUELLER Global Head VinLog at Kuehne + Nagel: State of Logistics.
Horst has spent 34 years working in the industry. He has been taking care of the drinks business handled by VinLog for 15 years. With his extensive experience, he knows the drinks industry inside out and is well aware of what is important to ensure that the products arrive at their destination in perfect condition. Born and raised in Germany, Horst has since lived in South Africa, California, Burgundy, New York, and Paris.
ROBERT JOSEPH Consultant, co-owner le Grand Noir wines, public speaker: State of Union.
As a consultant at Robert Joseph, I have worked with companies and countries across the globe, helping them with their marketing, branding, and blending strategies. As a co-owner of le Grand Noir, Greener Planet, and K'AVSHIRI wines, I have been involved in creating and developing successful wine labels that appeal to diverse consumers and markets. As an associate editor of Meininger's Wine Business International, I have covered the latest trends and innovations in the wine industry, providing analysis and commentary on topics such as COVID-19, sustainability, technology, and consumer behavior.
MATTHEW JOHNSON Co-Founder and Director at Beyond Wines and ALEX GREEN Co-Founder at Beyond Wines & LIQUID DIAMOND: Marketing.
Matthew is co-founder of Beyond Wines, a UK distributor that sets to make premium wines accessible to the mainstream market and make wine "less pretentious". He has more than 20 years in the wine trade, working across multiple sales channels. Matthew manages regional wholesale, specialist customers, premium retail, and independent on-trade channels for Beyond Wines.
IREM EREN Head of Sales and Business Development EMEA at BevZero: Non-Alcohol and Low Alcohol.
Irem Eren has an international, dynamic background; raised in Istanbul, studying abroad; in the UK & Spain & the United States, having worked in Turkey, Germany, Spain, United States. Irem holds multidisciplinary studies, is a Chemist, and holds a master´s degree in International Business and Marketing, moreover, she is a WSET Diploma Holder, and currently a Master of Wine Stage 2 Student. Irem Eren is Head of Business Development and Sales at BevZero, the leading beverage industry strategic firm offering de-alcoholization services and equipment sales. Irem's previous experiences in the wine industry include branding, business development, and wine buying at leading wine producers such as Familia Torres. Irem Eren is also a Wine Educator and teaches WSET Level 3 courses.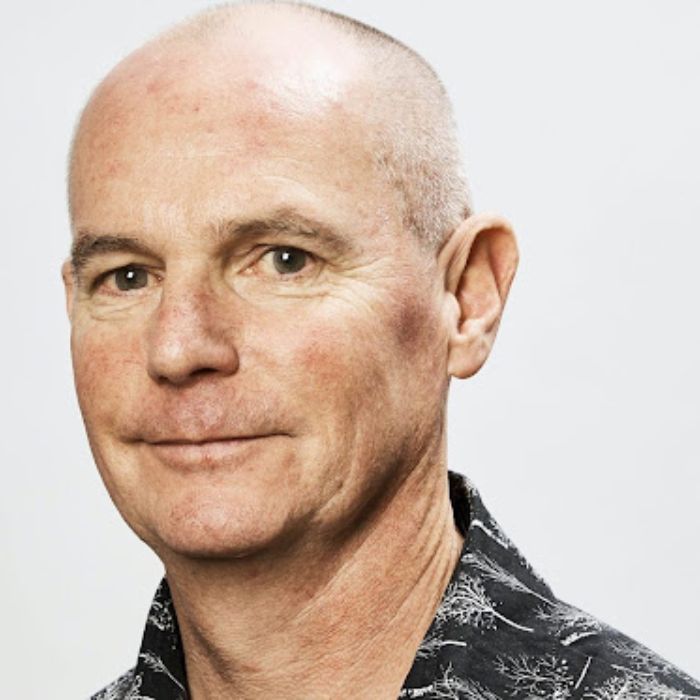 Image: David Gill MW
DAVID GILL MW Specialist Sales & Wine Development, Kingsland Drinks Ltd: Private Label Chain Sales.
ROBIN COPESTICK Managing Director at Freixenet Copestick: Building a Private Label.
Brand Robin was Managing Director at Copestick Murray, and General Manager for EuropeGeneral Manager for Europe at McGuigan Simeon Wines Ltd. Robin Copestick joined Freixenet Copestick in 2019. Robin Copestick is currently Managing Director at Freixenet Copestick.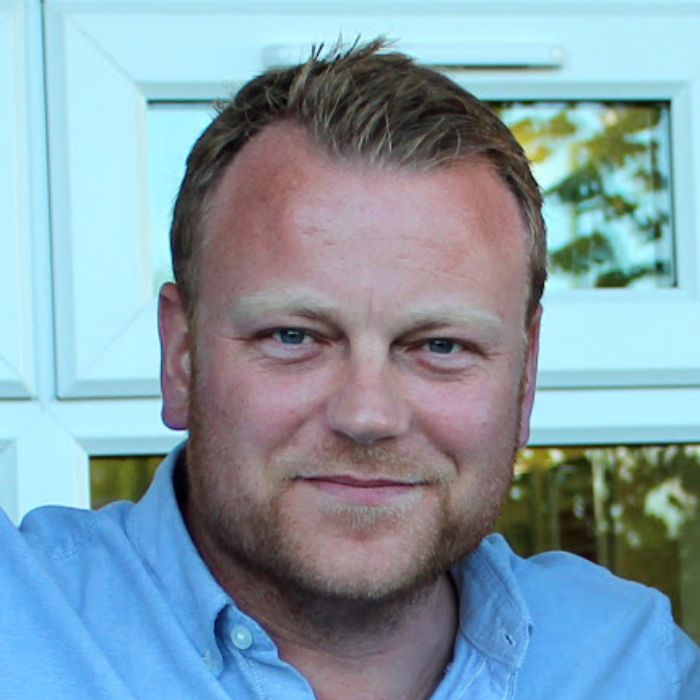 Image: Mark Roberts
MARK ROBERTS Director Of Sales at Lanchester Wines: Selling Private Label and Bulk Wine.
Mark began his career in wine almost 20 years ago at the family-run wine merchant, Bablake Wines, under the tutelage of David Perry. From here Mark moved to Pernod Ricard working through to senior key account manager. He was part of the team that established the company's Champagne team which resulted in Mark being invited to become Chevalier de Coteaux du Champagne. Ongoing, Mark's career has seen him learn, develop, and subsequently grow through some of the UK's most established wine businesses, working with leading producers and spearheading growth. Mark's been instrumental in the integration of businesses, managing country-wide teams.
Mark joined Lanchester Wines in 2013 overseeing national, regional, and office sales teams. He joined at a time of business change and has been central to the ongoing premiumization of the Lanchester Wines business during a significant period of growth. Mark has successfully overhauled and upskilled the sales team while delivering year-on-year growth in both sales and customers.
IBWSS UK 2023 will take place at London's Royal Horticultural Halls on November 15-16. For more details and to register go to the the visitor ticketing page here.
The IBWSS is run by the Beverage Trade Network which specializes in providing digital platforms and trading events that bring buyers and sellers together across the wine and spirits sectors. BTN runs events for the wine and spirits industry across the world, including the US, Europe, the UK, China, and Asia, and is the leading online platform for connecting the global beverage industry.