IBWSS London Is All Set To Address Bulk and Sustainability Goals On November 15-16, 2023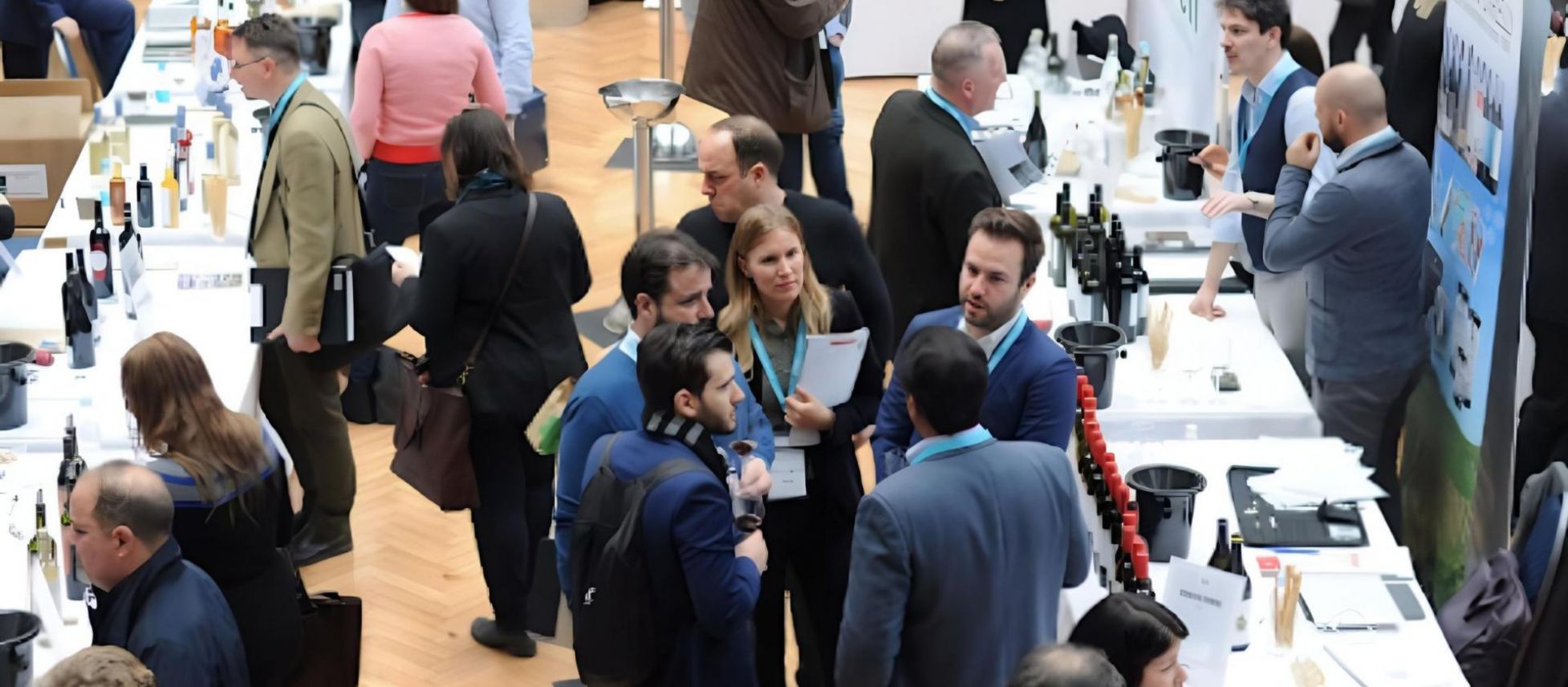 The International Bulk Wine & Spirits Show hopes to help producers, importers, buyers, retailers, and on-trade groups alike get on top of their bulk wine – and spirits – needs when it returns to London in November 2023. Here's what to expect
10/10/2023
If there was some sort of infrared device that allowed you to see how every bottle of wine down a supermarket aisle, or on a restaurant chain's wine list was made and bottled then it's a fair bet to say a big proportion would have been shipped in bulk and packaged in the UK.
The International Bulk Wine & Spirits Show hopes to help producers, importers, buyers, retailers, and on-trade groups alike get on top of their bulk wine – and spirits – needs when it returns to London in November 2023.
Richard Siddle from The Buyer writes what to expect:
The UK remains one of the key hubs for bulk wine in the world. With the average price for a bottle of wine still sitting around £6 a bottle it has become the most efficient and cost-effective way of getting wine on the shelf. But it is the environmental impact it has, and the carbon savings to be made shipping vast quantities of wine in containers that has really helped turn up the dial on how significant bulk wine now is to the majority of wine importers, suppliers, and sellers of wine in the UK.
Major businesses that would not have touched bulk wine five to 10 years ago now have their own extensive bulk wine programs, realizing just how important it now is to not only hit the price points that their customers want but how crucial it is if they are to get anywhere near reaching any carbon neutral goals they have set themselves.
Major advances
The biggest sticking point in the past was the perceived quality of bulk wine and spirits. But that has now gone thanks to the advances made both by the major shipping and logistics companies and investments made by the UK's world-leading bottling facilities.
Image: David Gill MW
David Gill MW says he is working with an increasing amount of wines destined for the on-trade at Kingsland Drinks
As Kingsland's David Gill told The Buyer: "We put good wine in, take care of it in transit and we get good wine out and into bottle. It's no longer the industry's 'dirty little secret', it's a huge success story."
Bulk wine is also no longer just about getting the cheapest wine you can to market. The average price for a bulk wine goes up year after year, with many operators now introducing wines at £10 plus that are shipped in the UK.
Andrew Porton, managing director of the Lanchester Group's Wine Division, which includes Greencroft Bottling Company and Lanchester Wines, says bulk wine has allowed it to offer its customers a much wider choice of wines.
"In the last couple of years we have bottled more eclectic and vinous wines, in even more unusual presentations than we have ever done before, all thanks to bulk wine," he says. "We are selling estate wines in bulk and bottling it in the UK," he adds. "These are wines that are commercially very attractive and can sell as authentic wines in their own right, with all the bells and whistles of their sourced-bottled cousins – but with a significant price advantage."
All of which is why the IBWSS is returning to the UK after an absence of four years. An event that was first introduced by the US-based Beverage Trade Network in 2018 following the success of its IBWSS show in the US.
Diving deeper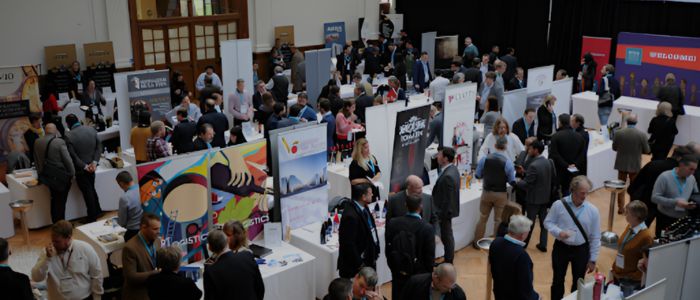 Image: The trading floor at the last IBWSS show in London.
The theme for its November 2023 show is "Diving Deeper in Bulk Wine, Bulk Spirits and Private Label" to reflect just how important the sectors have become in recent years, and how widespread the buying opportunities now are. The show will be split into four key areas:
Private Label: a dedicated part of the show to allow producers and buyers looking for specific private label contracts to come together and discuss their needs.
Industry Progress: a chance to look at the bulk and branded markets in more detail with a series of talks, seminars, and debates on how far the industry has come and what is driving those changes.
Bulk: what are the specific trends and issues that are dictating the bulk wine market, with a particular focus on global harvests and the impact on international pricing?
Supply Chain: a key part of the show will be to shine the spotlight on the global supply chain and asses how quickly it is recovering, the reasons for its collapse, and the knock-on impact it is having on the bulk wine market.
[[relatedPurchasesItems-50]]
The fact IBWSS has not been in the UK for some time reflects just how turbulent the world wine market has been, first with the international Covid lockdown and then the subsequent chaos caused by the global supply chain crisis that saw anything being shipped by sea held up for weeks and months. Its return to Europe and the UK is certainly a vote of confidence in how quickly the markets are now opening up again.
Sid Patel, founder of IBWSS and head of the Beverage Trade Network that runs it, said: "We are delighted to be coming back to the UK in 2023. We have wanted to return for some time but were held back by Covid and the knock-on impact it has had on the trade. We are now, though, in a position to once again provide the unique platform in the UK for buyers, importers, and retailers to come together and do business with producers and suppliers and secure the wine and spirits they need in 2023 and beyond."
He added: "The IBWSS offers UK drinks buyers a unique opportunity to discuss, source, and get on top of their buying needs across the bulk wine and spirits sectors. We look forward to meeting up again and helping the UK trade get back to doing business face to face."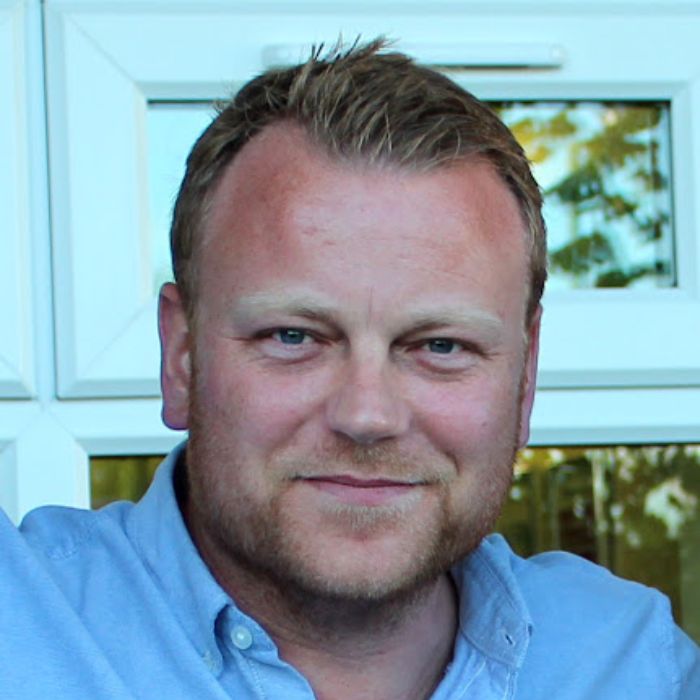 Image: Mark Roberts
Lanchester Wines' Mark Roberts says the need for businesses to be more sustainable has changed the focus on to bulk wine
Sustainability and where bulk wine and spirits can offer real solutions to businesses looking to hit carbon-neutral targets will also be a key part of the debates to be had at IBWSS.
Mark Roberts, sales director at Lanchester Wines, said the conversation around bulk wine, in particular, has changed significantly in light of sustainability challenges.
He explains:" There was often a disconnect between a retailer, their sustainability policy, and buying units of wine. We were having to champion bulk wine to buyers, in order to get the buy-in from their directors," he adds. "Now sustainability is part of every conversation we have with them. That mentality has changed."
The IBWSS show in London will also feature a comprehensive conference program with leading figures across the UK industry coming together to discuss the key issues that bulk wine and spirits can potentially be a solution to as well as look ahead at the challenges and opportunities coming up.
Whilst IBWSS UK has not taken place since 2019, the IBWSS format has continued to be a success in the US with its annual IBWSS events in San Francisco.
IBWSS UK 2023 will take place at London's Royal Horticultural Halls on November 15-16. For more details and to register go to the the visitor ticketing page here.
The source Article is written by Richard Siddle On The Buyer