IBWSS returns to the UK alongside breakthrough UK Trade Tasting event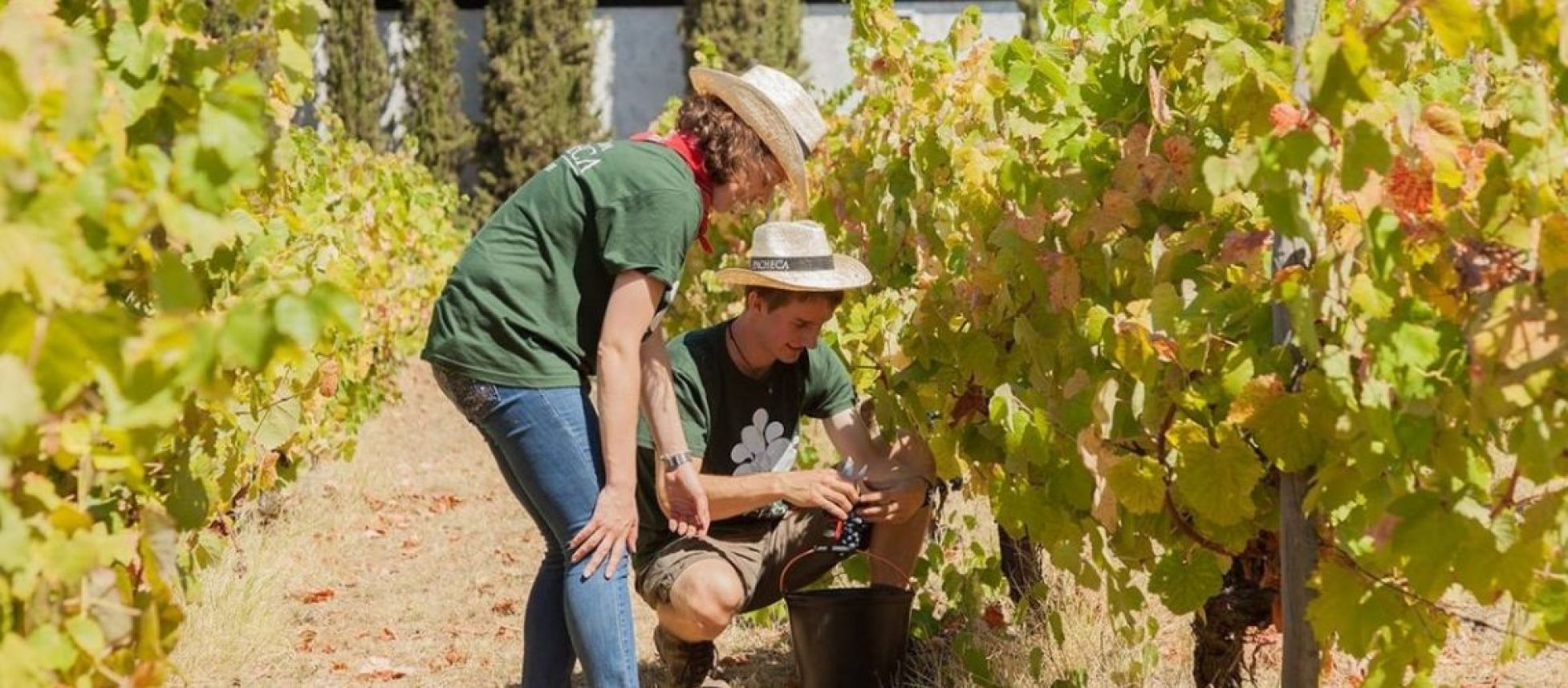 The International Bulk Wine & Spirits Show is back to do business in the UK after four years away which is a perfect platform for anyone involved in buying, selling, sourcing & distributing bulk wine & spirits in the UK.
20/09/2022
The IBWSS is back to doing business in the UK after four years away. The perfect platform for anyone involved in the buying, selling, sourcing, and distribution of bulk wine and spirits in the UK.
But there are some significant changes to the IBWSS since the last time it opened its trading floors in the UK in March 2019. It remains the only UK trade show dedicated to the needs of bulk wine and spirits buyers and producers, but this time it is being held alongside a new breakthrough show - the UK Trade Tasting - that is open to any producer, brand owner, or contract provider across all drinks categories.
Together they will provide drinks buyers a new show - to be held in November 2023 - that allows them to explore bulk, branded, and private label opportunities all on the same trading floor with dedicated areas for a separate IBWSS event and standalone UK Trade Tasting in the same venue. An event that is being held over two days to give buyers and exhibitors more time to meet and get down to business.
Size and scale
It is expected the IBWSS and UK Trade Tastings shows will attract around 40 exhibitors each giving buyers the size and scale to taste and hold meetings with a wide range of potential suppliers and partners. But not too big that the show becomes overwhelming and unmanageable.
November 2023 will hopefully be the ideal time for buyers and drinks producers to come together and that the supply chain problems that have crippled so much of the drinks industry over the last 18 months will have subsided, giving buyers and drinks producers the opportunity to really drive forward at this new trading event.
Sid Patel, the founder of IBWSS and head of the Beverage Trade Network that runs it, said: "We have always wanted to bring the IBWSS back to the UK. It is arguably the most important market for bulk wine and spirits in the world as it not only has some of the most influential and important buyers, the decisions they make and the trends they push are picked up and introduced all over the world."
He added: "We are particularly excited to also introduce a new breakthrough show to the UK for the first time - the UK Trade Tasting. This follows the success we have had in the US for our US Trade Tasting since we launched the concept in 2017.
[[relatedPurchasesItems-50]]
"By combining IBWSS UK 2023 with UK Trade Tasting 2023 in the same venue at the same time it gives buyers and producers a new trading opportunity to taste and do business across all drinks sectors and opportunities. From bulk to private label, from brands to exclusive contracts. We are very excited to unveil this new drinks exhibition that we believe meets the needs of both busy buyers and producers. Most of all it offers UK drinks buyers a unique opportunity to discuss, source, and get on top of their buying needs across all drinks sectors. We look forward to meeting up again and helping the UK trade get back to doing business face to face."
Focus on IBWSS
The IBWSS UK show will be centered around four key themes and trading opportunities:
- Private Label: a dedicated part of the show to allow producers and buyers looking for specific private label contracts to come together and discuss their needs.
- Industry Progress: a chance to look at the bulk and branded markets in more detail and to set up face-to-face meetings between producers and buyers to look at how they can work better together.
- Bulk: what are the specific trends and issues that are dictating the bulk wine market, with a particular focus on global harvests and the impact on international pricing? This will be an opportunity for buyers to secure fruit and contracts for the harvests ahead as well for wine available now.
- Supply Chain: a key part of the show will be to shine the spotlight on the global supply chain and asses how quickly it is recovering, the reasons for its collapse, and the knock-on impact it is having on the bulk wine market. Exhibitors will include key shipping partners and logistics players who will be able to give their first-hand experience about what is happening around the world.
Focus on UK Trade Tasting
The UK Trade Tasting is aimed at sommeliers, bartenders, wine merchants, wine importers, retailers, and on-trade operators. It will look to attract exhibitors across all drinks categories, including the fast-growing no and low alcohol sectors as well as producers looking to make drinks in alternative packaging and non-glass options.
It follows a winning formula in the United States where the US Trade Tasting now attracts over 100 exhibitors and buyers and decision makers across its three-tier system.
Exhibitors will be able to take advantage of discounted rates and early bird pricing in order to secure their place at the November 2023 event. The Beverage Trade Network that organises both events also provides exhibitors with their own stands including their own trading desk, two chairs, and access to glasses and spittoons. It means all exhibitors get the same space and do not have to invest in building and creating their own stand.
Exhibitor opportunities are now open.
IBWSS UK 2023 is now open for exhibitor registrations. Take advantage of the Super Early Bird Pricing that is on right now.
Join the biggest gathering of the Private Label, Bulk Wine, Bulk Spirits, and Contract Manufacturing Industry on November 15-16 in London. No show offers buyers a greater opportunity to meet producers who offer private label wine, spirits, bulk wine, bulk spirits, and contract manufacturing. Become an Exhibitor today and grow your bulk and private label business in the US market.
Exhibitor Pricing | Register as an Exhibitor